Case histories
We offer you some of our projects that exemplify the potential of our experience and skills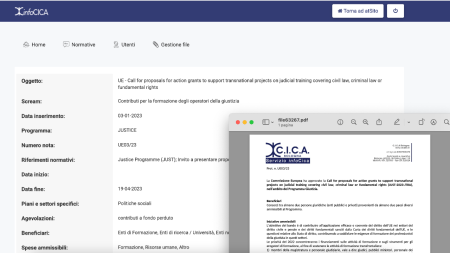 Company
C.i.c.a Bologna
Sector
Companies consultancy
Operation
Infocica platform development
Migration and development of the Infocica platform, a constantly updated database on subsidized public loans.
Integration and sending of email notifications for topics of interest to registered users.

API implementation and maintenance of the same for simplified integrations with third-party services.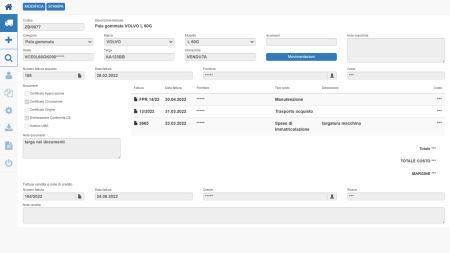 Company
Zeta Macchine
Sector
Trade in agricultural machinery
Operation
web management software
Together with the customer, we reviewed the functions of some management systems already on the market to later decide to develop a customized web management system for his company.

Main structure and functionality:
Machine management: creation, modification, research, movements
Document Management: creation, research, association of documents to machines
XML Electronic Invoice Panel
Configuration management: brands, models, categories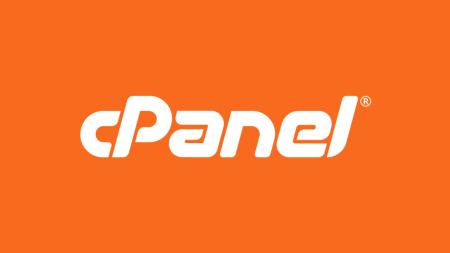 Company
cPanel
Sector
Software
Operation
Software optimizations
In collaboration with
Peregrine Computer Consultants Corporation
The cPanel web panel is used by various hosting providers around the world including Rackspace, GoDaddy and Ovh to manage websites and emails.

We are working with Peregrine Computer Consultants Corporation to improve cPanel web software for email management and antispam security software.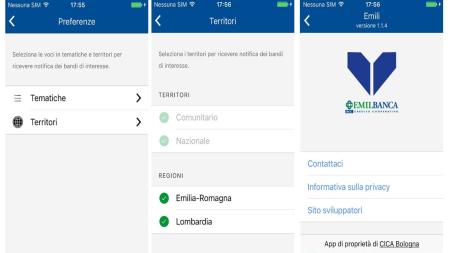 Company
Emilbanca
Sector
Bank
Operation
App development
In collaboration with
C.i.c.a Bologna
Emili App development, the new Emilbanca service, in collaboration with CICA Bologna, dedicated to their business customers, non-profit organizations and freelancers to inform them of the opportunities and possible concessions as financial coverage for their projects.

The App interfaces with the Infocica database, which has provided information on public tenders and opportunities for subsidies for SMEs for years.

Emili is available for free on the App Store and Play Store.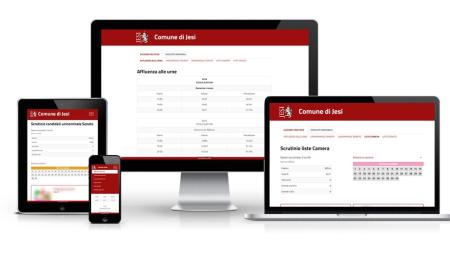 Company
Municipality of Jesi
Sector
Public administration
Operation
Administrative election portal development
For several years we have been supporting the Municipality of Jesi by developing portals to consult the results of the political and administrative elections in real time.

Development and integration Responsive layout compatible with pc, notebook, mac, android and ios tablet.

The service is updated in real time during counting thanks to an import system developed ad hoc.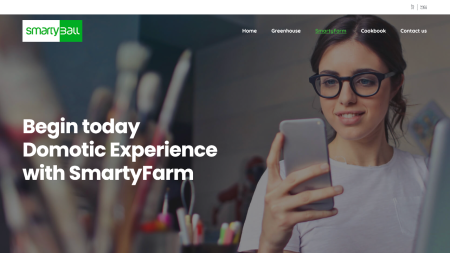 Sector
Innovation
Operation
E-commerce internationalization
In collaboration with
SPMetallo, Eugeni
Co-financed project
Fondo Europeo di Sviluppo Regionale
We took care of the study and creation of an ecommerce for the presentation and internationalization of the SmartyBall project, a new and innovative modular outdoor furniture element, which houses a protected area inside for the cultivation of aromatic herbs.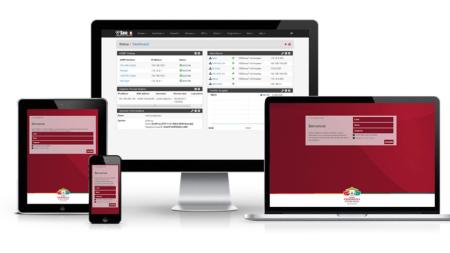 Company
Federico II Museum
Sector
Museum
Operation
Network project and implementation
In collaboration with
Paolini & Balzani
Design and implementation of the wifi network, firewalls and captive portal for the Federico II Museum in Jesi.

An authentication system has been created for the museum's public wifi with a responsive layout compatible with PCs, notebooks, Macs, Android and iOS tablets.

The firewall cluster that manages the museum network and guarantees its security has been designed and configured.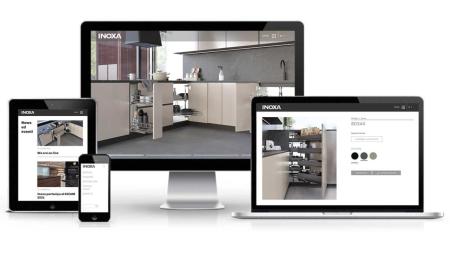 Company
Inoxa
Sector
Furniture
Operation
Product configurator
Web catalog development, data import and online configurator.
We took care of the interface and the Backend development, Pentagon CMS have been used, customized and integrated with ad hoc modules to be able to manage all the required features.
Link >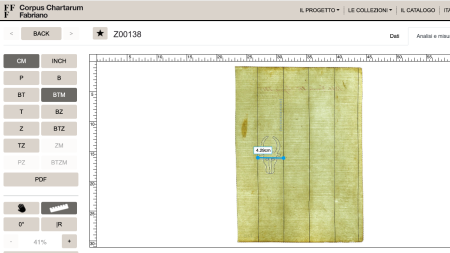 Company
Fondazione Fedrigoni
Sector
Paper
Operation
Watermark Archive Configurator
In collaboration with
Capolinea
We have supervised the development of the configurator and the digital archive of the Corpus Chartarum Fabriano (CCF), this is a catalog of records relating to Western papers, watermarked and not, manufactured in Fabriano over an uninterrupted time span of eight centuries.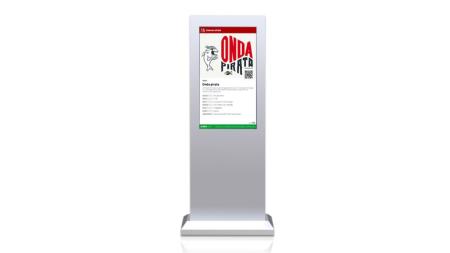 Company
Municipality of Jesi
Sector
Public Administration
Operation
Raspberry development
For the municipality of Jesi we have reprogrammed the 2 Totems of the Municipality, one located in the Pergolesi area and the other in the public gardens.

We have developed a reserved panel where the Municipality official can program the two Totems.

The totems use Raspberry Pi mini-PCs so we used javascript and html technologies by interfacing them with ad hoc developed Web Services.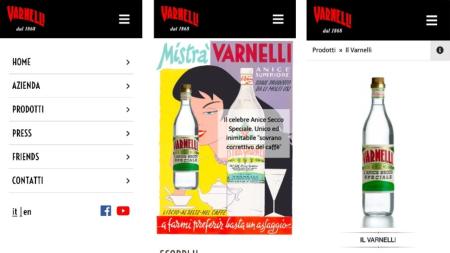 Company
Varnelli
Sector
Distillery
Operation
Mobile layout and data migration
We took care of the transfer of the content database from the drupal CMS to our proprietary CMS.

Since the desktop layout is a must for the client, we have maintained the previous identity by designing a new and distinct template for the mobile.

Thanks to the SwitchTemplate plugin of our CMS, while browsing the site there is an automatic switch from one layout to another depending on the resolution of the devices you are browsing from.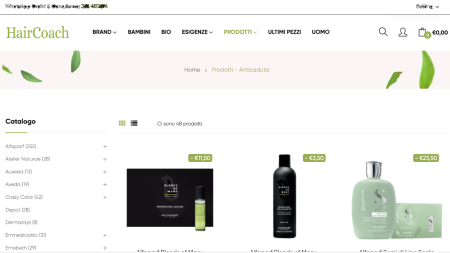 Company
Haircomm srl
Sector
Ecommerce
Operation
E-commerce development
Ecommerce platform development.

Migration of catalogue, customers and order history from Prestashop to Pentagon CMS.

Development and integration of the Stripe Payment, Abandoned Cart and Newsletter module.
Link >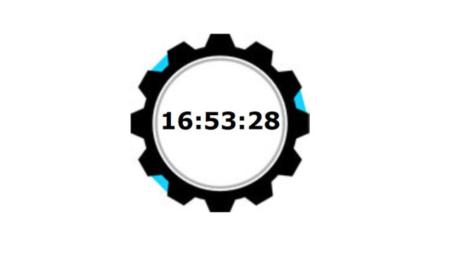 Company
Stardiesel
Sector
Industrial vehicles
Operation
Application development
"Marcatempo" is a web application for managing attendance tracking, ideal for companies that want to optimize time and costs in personnel management.
"Marcatempo" needs a simple bar code reader, it records the date and time of the start / end of the work and the job code.

Equipped with a reporting system and a multi-user and multi-company interface.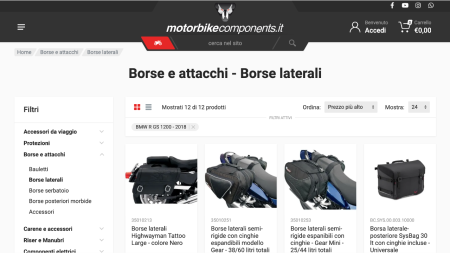 Company
Motorbike Components
Sector
Motorcycles and Spare Parts
Operation
E-commerce
E-commerce management developed on Pentagon CMS, a solid foundation on which the high-performance features of an avant-garde layout rest.
We have integrated in Pentagon a module for the management and association of the Makes/Models/Years of construction of the motorcycles customized according to the specific requests of the customer.
Link >